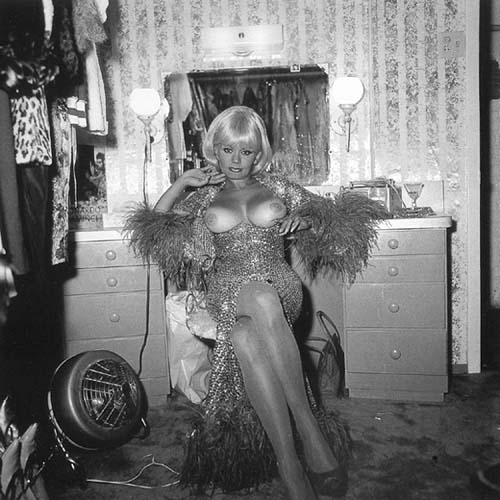 Diane Arbus, "Topless Burlesque Dancer in dressing room before performance San Francisco California" (1968).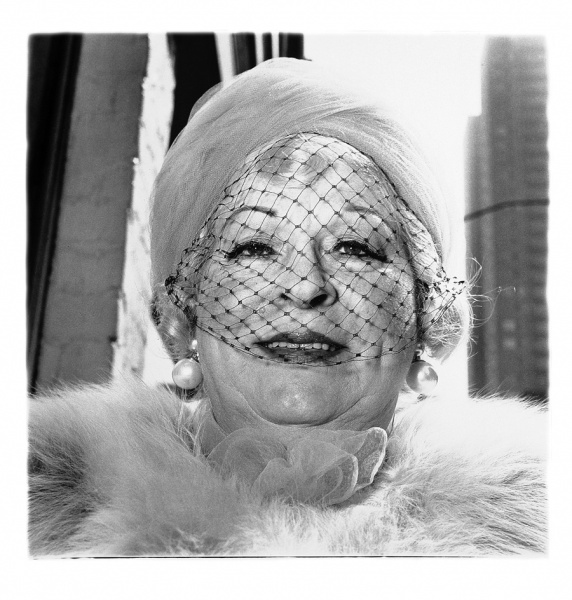 Diane Arbus, "Woman with Veil on 5th ave, N.Y.C." (1968).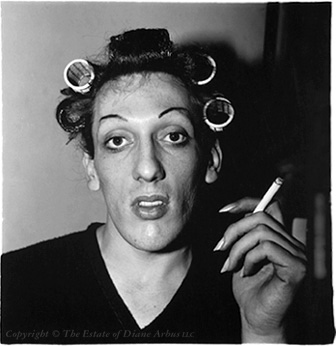 Diane Arbus, ?A young man in curlers at home on West 20th Street, N.Y.C.? (1966).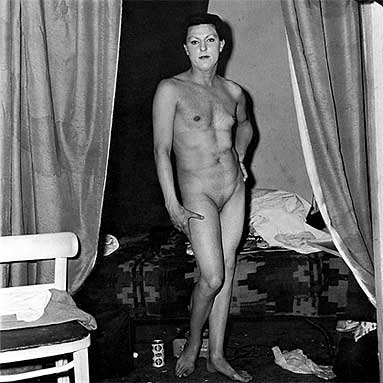 Diane Arbus, "A man being a woman N.Y.C." (1968).
Above are some samples of her work along with a short biography below. Diane Arbus (March 14, 1923 ? July 26, 1971) was an American photographer, noted for her portraits of people on the fringes of society, such as transvestites, dwarfs, giants, prostitutes, and ordinary citizens in poses and settings conveying a disturbing uncanniness.? View biography.